A basic introduction to digital preservation storage. Part 2.
By: Amy Rudersdorf
November 21, 2019
Hey again! There's some great information in this blog post, but I suggest you start with Part 1, which explains what digital preservation is and why it is important.
What is digital preservation storage and how is it different than traditional backups?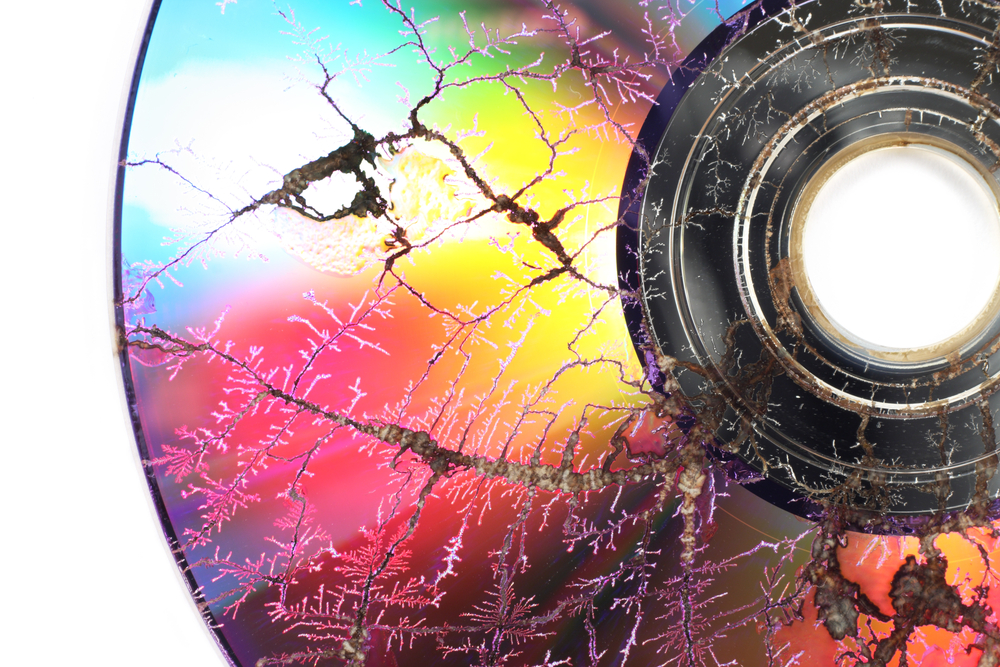 Digital preservation storage looks very different today than it did even ten years ago. Then, many organizations depended on Gold CDs, DVDs, and flash drives for the safekeeping of their digital files. We've since learned how fragile and unstable these formats can be. In fact, "[t]oday, it has become more common practice to use resilient IT storage systems for the increasingly large volumes of digital material that needs to be preserved." Still, typical IT storage is not sufficient for the long-term maintenance of our valuable digital assets.
IT departments already archive digital content on storage, right? Well, to add confusion to to complication, the term has very different meanings for records managers, librarians, and archivists, and IT.
"In records management, 'archiving' refers to the processes associated with identifying records of enduring value and ensuring that those records are actively managed in sustainable regimes that ensure their ongoing authenticity, integrity, reliability and useability.
'Archiving' of data to second-tier or offline storage . . . does not change the requirements for ensuring the ongoing integrity and useability of records and should not be considered as meeting requirements relating to the retention of records that are of enduring value. In addition, backing up of business-continuity or disaster-recovery purposes does not meet retention requirements."1
So, what's the difference between daily backups for business continuity and digital preservation storage?
"Standard storage systems are designed for digital objects that are in active use. While [daily] backup procedures are usually included, they generally do not meet the more stringent requirements to ensure long-term preservation of digital materials. . . . Preservation storage systems require a higher level of geographic redundancy, stronger disaster recovery, longer-term planning, and most importantly active monitoring of data integrity in order to detect unwanted changes such as file corruption or loss."2
If international standards organizations and the Digital Preservation Coalition don't make you a believer, what will? How about the National Stewardship and Digital Alliance (formerly managed by the Library of Congress, but now an arm of the Digital Library Federation), which provides a chart that enables practitioners to measure their digital preservation goals and readiness based on the Levels of Digital Preservation? This document includes five3 recommended digital preservation domains and their levels of compliance. Of those five recommended practices, three are specifically focused on digital preservation storage:
Storage and geographic location
File fixity and data integrity
Information security
(The other two are "metadata" and "file formats.")
It is fair to say that many, many cultural heritage and records management organizations are thinking about digital preservation storage in this context, and it usually serves as a point of reference as organizations continue developing their digital preservation programs.
What are the standards and who are the organizations that are leaders in writing and adhering to those standards?
As mentioned in my previous blog post, there are several organizations focused on digital preservation standards and best practices. In all cases, digital preservation storage is a key factor. Below is a sample list of some of these organizations, documentation they have drafted, and where in those documents digital preservation storage is referenced.4
Organization
Document
DP Storage Reference
CoreTrustSeal (EU)
CoreTrustSeal Data Repositories Requirements
VII. Data integrity and authenticity
Digital Preservation Coalition (UK)
Digital Preservation Handbook
"Preservation Issues: Threats to digital materials"
International Standards Organization
ISO 15489-1:2016

Information and documentation — Records management — Part 1: Concepts and principles

9.6 Storing records5
International Standards Organization
ISO 16363:2012 (CCSDS 652.0-R-1). Space data and information transfer systems — Audit and certification of trustworthy digital repositories
Subsections 4.3 and 4.4
National Archives (USA)
Strategy for Preserving Digital Archival Materials
Strategies 3 and 4
National Digital Stewardship Alliance (USA)
Levels of Digital Preservation
The first three rows speak specifically to this topic.
Community leaders/ practitioners
Digital Preservation Storage Criteria
Entire document6
I think that's about enough to think about for this blog post! We'll continue our discussion in a third and final post, in which we'll answer the questions:
What are the standards and who are the organizations that are leaders in writing and adhering to those standards?
What are the options for implementation?
What do we do now?!?
Can't wait? Here are a few questions to prepare for digital preservation storage. Once answered, you can begin to make decisions about what storage makes the best sense for your organization. [Take our survey and get a copy of your responses to start you on your way.]
Also -check out "Chapter 4: Managing digital audiovisual collections" in Fundamentals of AV Preservation, written by (me and other) AVPeeps for the NEDCC.
---
1ISO/DIS 16175-1. Information and documentation — Processes and functional requirements for software for managing records — Part 1: Functional requirements and associated guidance for any applications that manage digital records.
2 Ibid.
3 The Levels are currently under review and a new version should be released in summer or fall 2019. Also, in some iterations of this chart, a sixth domain—access—is also included.
4 Please note that this is not a comprehensive list, but one focused more directly on records management concerns.
5 This standard is not freely available online.
6 Note: this link points to version 2; version 3 is currently under review. https://osf.io/2epjx/