Connecting and Engaging with Our Friends and Colleagues
By: Chris Lacinak
March 30, 2020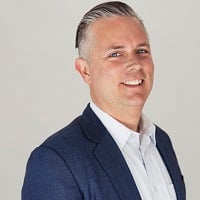 You have seen a lot of messages from companies over the past few weeks (I know, it seems like years already) addressing how they are responding to the COVID-19 crisis. Yes, this is another one of those, but I want to speak about more than what we're doing with our operations at AVP to keep our peeps mentally and physically healthy and make sure that we're running at full capacity to serve you. I want to talk about things that we're doing in support of you, others in the communities we serve, and beyond.
Keeping You Moving Forward
AVP has been operating as a distributed team since 2016. The strategies and methods we have adopted and employed working as a team and with clients over the past several years have readied us to navigate the logistical and technical challenges presented by COVID-19.
If you are currently working with us, or are considering tackling a new project and wondering if you should reconsider based on timing, we can confidently say that we can get the work done with the same productivity and quality as always. We can also lend a hand to help you adjust to this new work environment and, in the true spirit of partnership that we bring to every client relationship we have, make sure you maintain momentum and productivity. Here are a few examples of things we are doing to adjust operations:
1. Performing remote "site visits"

In the past, we have performed remote site visits for budgetary or logistical reasons. While we always prefer to see our clients face to face, we have successfully performed these on a number of occasions with excellent results. On the plus side, it saves money on travel, as well.
2. Teaching our clients about the tools, methodologies, and practices that we use

We are doing a blog series on this topic (more below). In addition to this, we are working directly with our clients to guide them on these topics to help them keep their teams and projects on track, on time, and on target. We love sharing what has worked for us and we would be happy to help you adopt these solutions, too. Just ask!
3. Alternatives to conference presentations
AVP attends and presents at a lot of conferences on substantive topics and issues that help advance the communities we serve and push important conversations forward. Because conferences are being canceled, we are sharing this content in other ways. You will see blogs, webinars, and tutorials in the coming days, weeks, and months with rich educational and informational content.
AVP in the Community
There are a number of things that AVP is doing during this time to give what we can, where we can:
1. Launching the Take Flight campaign
As part of our response to COVID-19 we are offering free 90-day Aviary Starter Plan subscriptions and storage to new subscribers (sign up here). Aviary is a next-generation streaming platform with sophisticated permissions and innovative search for information-oriented audio and video content. It is particularly useful right now for making audio and video resources available to your stakeholders, publishing webinars and virtual events, and putting internal meeting recordings to good use. Read more about the campaign and how you can use Aviary here.
2. Sponsorship of relevant educational and informational content
COVID-19 has changed the conference and professional development landscape dramatically in 2020. In support of associations and communities we engage with and serve, we are providing free hosting, streaming, and transcript creation of conference and educational content to help bridge the gap that we'll see this year with the lack of conferences and events. You can see this in the works with AMIA, CoSA, and ARSC with more content coming in the days and weeks ahead. With the enhanced searchability provided by Aviary, these audio and video recordings become extremely valuable informational resources. If you would like to use Aviary for your association, event, or educational series please contact us.
3. Donating to organizations working on the front lines
AVP has donated funds to the following organizations, each of which we believe is doing great work to respond to COVID-19.
No Kid Hungry – Feeding children who are missing out on meals due to school closures from the coronavirus.
Direct Relief – Helping people whose lives are threatened by disaster, disease, or poverty — in the U.S. and internationally — without regard to politics, religion, or ability to pay.
Humanity Forward – Committing to delivering one-time, and recurring, basic income payments to individuals and families who stand to be most impacted by the coronavirus crisis.
COVID-Solidarity Response Fund for WHO – Working to track and understand the spread of the virus; to ensure patients get the care they need and frontline workers get essential supplies and information; and to accelerate efforts to develop vaccines, tests, and treatments.
4. Filter, Focus, Forward series
AVP has been working as a distributed team since 2016. We have experimented, assessed, and revised our approach, and we have learned a great deal along the way. The Filter, Focus, Forward series offers lessons learned and tips on how to be more effective and happier working remotely and as part of a distributed team. Read it here and please share your tips too!
AVP Health and Safety
Everyone on the AVP team is working from home and practicing physical distancing (I don't like the term social distancing, as it implies that we can't be social while being physically separated. Not true! Just ask Kara, who has been doing Zoom board game nights with friends.)
This has no impact on our ability to engage with each other and with clients just as we always have. We are fortunate and grateful that this is the case, and that we do not have to make a choice between staying healthy and working.
On the mental health side, we are doing Friday all-team happy hours (drinking not required), daily group seven-minute workouts, and taking the time in our one-on-one and team check-ins to really talk and process the emotional and psychological aspects of this situation. It's clear that no one in the world is escaping the stress and psychological impact of COVID-19 right now — we can't get away from it but we can help each other process it, find moments of relief through being goofy and laughing together, and just being there for our fellow AVPeeps.
Just as we're here for each other, we are here for you. Please don't hesitate to reach out just to say hello and have a point of connection, talk about a potential project, or let us know where and how we can be helpful. Give us a call at 917-475-9630 or send an email to [email protected] or [email protected]. Other ways to stay in touch with AVP are our newsletter, Twitter, Facebook, LinkedIn.
In the meantime, we hope you and yours are well and stay well. And, we hope you'll join us in diligent and rigorous hand washing protocols, and staying home whenever you can.
With hope and gratitude,
Chris Lacinak
President AVP