Filter, Focus, Forward: A New AVP Blog Series
By: Chris Lacinak
March 25, 2020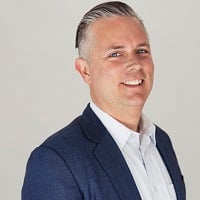 Filter, Focus, Forward is the 2020 mantra I created for myself back in the beginning of the year. The longer version is Filter out distraction and negativity, focus on positivity and priorities, and continue to move forward with progress and momentum. Little did I know just how relevant (and tough!) this would prove to be in 2020.
Among the many challenges that everyone is facing in this strange new COVID-19 reality is learning to work from home and/or as part of a distributed team. At AVP, we have been working as a distributed team, with some of us working in offices and some of us working from home, for over three years now. So, we thought we would share some helpful tips on how to be more productive, more effective, and happier in the world of physical distancing.
We are far from perfect, of course, and we're always working on improving, but I think we have some helpful experience to share. With this in mind, and in the spirit of my 2020 mantra, I'll be doing a series of brief posts with tips on working from home and as part of a distributed team.
Start reading below and please use the comments section to let us know your thoughts and share your tips too!
Tip #1: Make Time for Communication (and Fun)
Tip #2: Avoiding the Assumption Rut
Tip #3: Avoiding the Impulsive Glut