Manage Your DAM Expectations
By: Kara Van Malssen
April 8, 2020
Or, how getting a DAMS is like buying and owning a home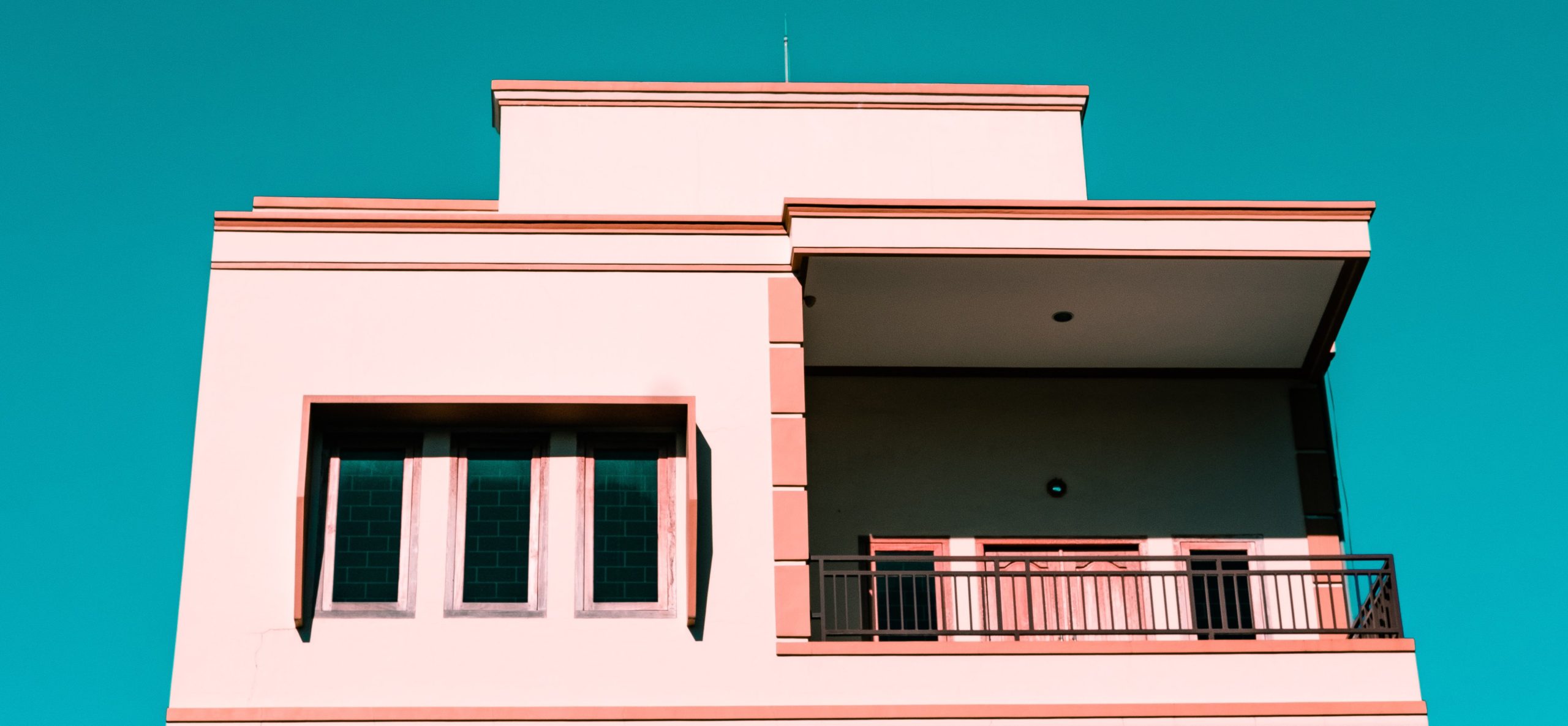 In the past year, there are two things I've spent a lot of time doing: 1) moving, and 2) supporting organizations with digital asset management system (DAMS) implementations. It wasn't too surprising, then, that one day as I was unpacking yet another box, I was struck by the similarity between DAMS selection/migration/implementation and buying/selling/moving homes.
One of the key differences that I've observed, however, is that while most people generally understand what is involved in the home buying and ownership process, the DAMS process is murky for most people. That's not too surprising: all of us have lived in some sort of dwelling our entire lives and most of us have moved at least once, but very few of us have had to choose, implement, and launch a DAMS. And as a result, many people have expectations that are out of alignment with what it actually takes to successfully implement and manage such a system. When the disconnect between expectations and reality set in, disappointment often follows, and the ultimate result can be an air of negativity around the whole initiative.
I hope this post will give you an understanding of what a successful DAMS implementation really takes so that you can set expectations accordingly, navigate a successful path, and perhaps even find enjoyment along the way. You can check out the video version of this post here.
Have a really good reason for doing it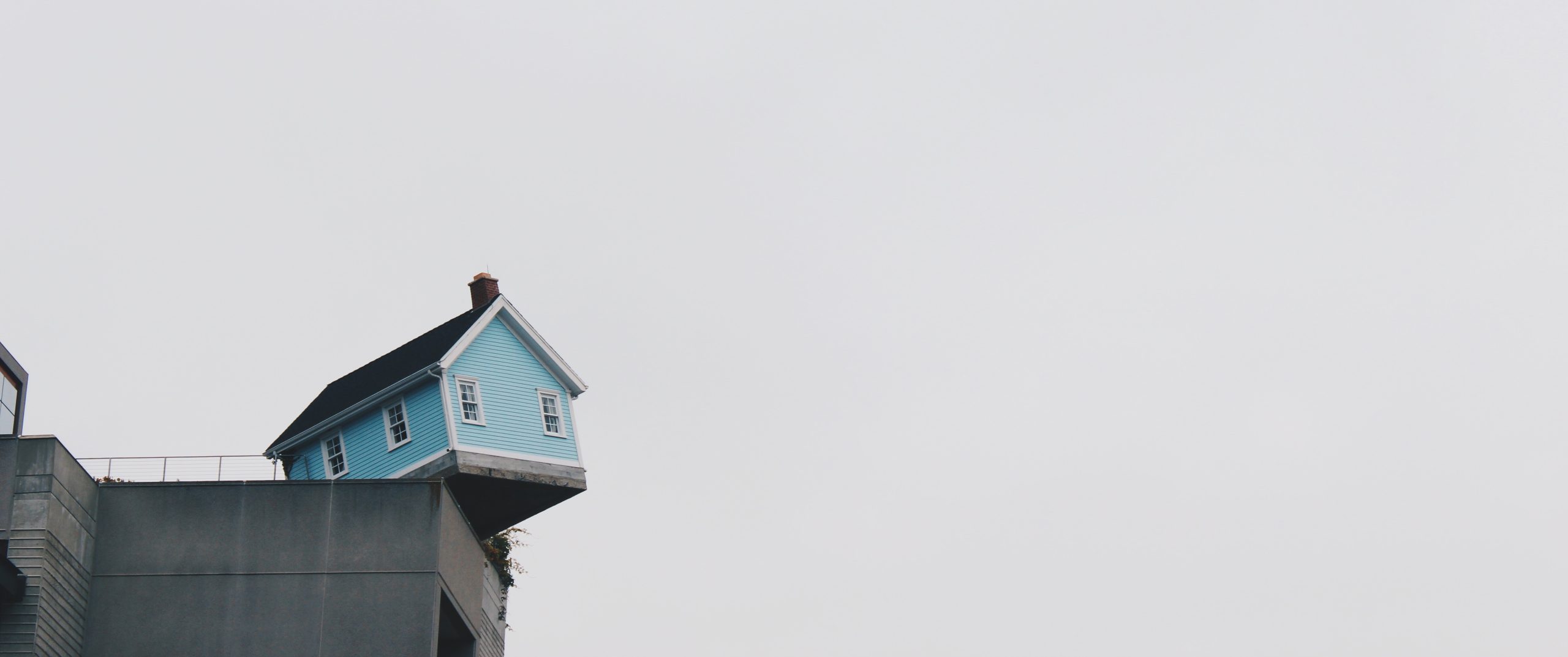 When buying a new home, you have a good reason for doing it. You don't just wake up one day and say, "Today, let's buy a new home." No way. You know the process of finding the right home, buying it, moving, and settling into that home is going to be a lot of work. It will be time consuming, complicated, emotional at times, and costly.
So you have a good reason for doing it. Maybe your family has grown. Maybe you want to downsize after the kids have left for college. Maybe you've finally saved enough money for a downpayment for your first home and want to start building equity. You have a pretty good sense of what the tangible benefits will be, despite the fact that it is going to be a lot of work, and will bring about a great deal of change in your life.
It's the same thing with getting a DAMS. There needs to be a very compelling reason for doing it. You have a vision! Maybe it is something like: you want people to be able to browse and access your organization's assets in the same way they would Getty Images. Or maybe it's solving long standing pain points that have plagued your operations for years, causing frustration and loss of time and money. You can envision something so much better. The fact is, getting to that point is going to be hard. Selecting, implementing, and managing a DAMS, organizing the assets, tagging everything with rich metadata, and creating a great user experience is going to be a major change for your team or organization. Just like buying a home, it will be time consuming, complicated, emotional at times, and costly. So the tangible benefits have to be obvious to all stakeholders. And the resources to reach the goal need to be available, or you will be left with scaffolding and a few pieces of furniture inside—hardly habitable.
Tip #1: Ensure you have a strong business case for a new DAM program.
The business case should highlight what value the DAMS will bring to the organization. It should justify the investment. And it should clearly articulate what that investment will be (keep reading to get a better sense of this). This business case should be compelling enough to elicit support and commitment from key stakeholders to help ensure the success of the system.
Know what you need

When searching for a new home, you know that there is an overwhelming number of options out there. So you reduce the field by agreeing with your home-mates on a set of preferences and constraints: the type of home (apartment, single-family house, log cabin), location, number of bedrooms/bathrooms, condition, location, and price. Some of these might be more strict (must be in a specific school zone), and some might be a little looser (2-3 bathrooms).
That covers the basics, but often there is special use for the home that you will need to be able to articulate to those helping you find the right set of options. Need a mother-in-law suite so your aging father can live with you? Planning to run a daycare out of the house? These aren't the default uses of a dwelling, so being able to describe how you plan to use it is critical to finding the right options.
Finding the right DAMS is no different. Before you start to explore options, know what key functionalities you will need in the system (check out the DAM Open Specification for ideas), today and in the future. What are the technical preferences and constraints? What are the deal breaker functionalities the system must have to meet your organization's needs and goals?
While only some people have special uses for their home, nearly every organization has a unique set of jobs to be done for their DAMS. Don't assume that everyone has a shared understanding of what these are, or that they will be evident from a list of requirements. In order for internal stakeholders and prospective vendors to understand your future workflows and what other systems it will integrate with, you will need to describe the expected usage scenarios for the DAMS (check out our article from the Journal of Digital Media Management on how to write and use scenarios effectively in DAMS planning and implementation). Once you get your team in a room to workshop these together, you might be surprised that you had made some incorrect assumptions yourself.
Tip #2: Carefully consider and articulate your constraints, preferences, and use cases.
Detail your functional, data (including file format and metadata), technical, and other non-functional requirements. Validate these with your team and prioritize them according to whether they are mandatory (only reserved for deal breakers), strongly preferred, or nice-to-haves. Bring these to life with a set of narrative use case scenarios that describe the jobs to be done and how the system will support those jobs. These will be used again later on, when you validate the system configuration, so keep them on hand.
Plan carefully

I think most people would agree that searching for the right home is the fun part. Negotiating the purchase, closing, preparing for the move, and all that packing and unpacking is the part that many of us dread. It's a lot of work. But we know we have to do it, so we begrudgingly get it done, driven by the excitement of fulfilling our vision and reaping the benefits.
Planning for implementation of your new DAMS, followed by the migration process presents the exact same challenges (although I would personally argue, more fun). First, you have to figure out the technical deployment. Hosting on-premise, for example, will require significant in-house technical resources up front. Once the technical details are sorted out, there are a lot of configuration decisions to make. Who are your users and what can they see/do in the system? How will assets be organized? What metadata and taxonomies will support your information architecture? How should configurable screens be laid out? What needs to be integrated and how? Once these decisions are made, they need to be configured and validated. The process of tweaking can take quite a bit of time before things are in good enough shape for launch.
Then there is the process of migrating data from existing systems, whether they be other DAMS or simply folders on a file system. Often new metadata must be created or mapped, legacy data must be cleaned up, and assets need to be staged for ingest. Newly ingested data must be organized in a way that is easy for users to navigate and find what they need.
Tip #3: Scope a realistic minimum viable product (MVP).
We see a lot of frustration at this stage of the process. This usually stems from either 1) a lack of understanding of the implementation and migration process, accompanied by a lack of planning, 2) a lack of resources on either the vendor or client side, and/or 3) overly high expectations.
The fact is, getting it right will take time, probably more than you think. And there will be surprises along the way. Chances are that you are new to the DAMS world, and even if you have been working in this field for a while, you have never done THIS exact implementation before. Breaking things into stages can help. Start by making sure you understand the selected system's core capabilities, and scope a realistic minimum viable product (MVP) within those boundaries to get the system into the hands of users and gain feedback. If you try to add on a lot of custom development at this stage, it will slow you down (just as it would if you wanted to remodel the kitchen before moving in).
Be patient and make sure you have the right expertise and resources on hand to reach a successful launch. Plan for and expect this process to be full of surprises, unknowns, and setbacks. And test, test, test. Before you do a full launch, pilot with a few of your users. Do some structured usability testing, 1:1 demos, or a survey to get concrete feedback, and adjust accordingly.
Maintain, enhance, repair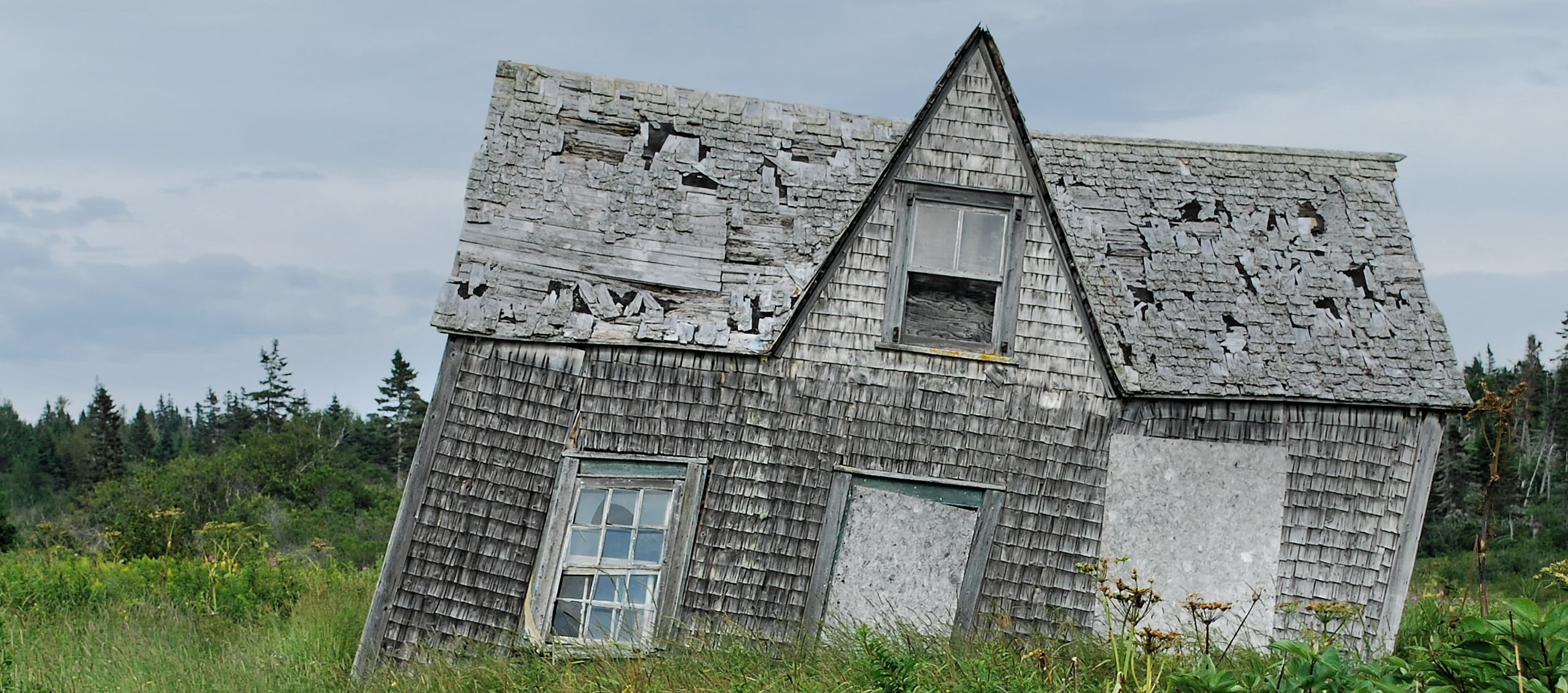 We know all too well that once the boxes are all unpacked, and the pictures hung, the work is in no way done. First, there is so much to do just to maintain the house on a daily (dishes, clutter), weekly (trash, toilets, yard), and monthly (deep clean) basis. The HVAC and pest control need to be checked out a couple times a year. Things break and need to be fixed. And of course, there are all those improvements you make over time, from new paint to bathroom renovations. We all know these things need to be done, and of course we do them to keep the house from falling into disrepair. After all, we live here, and we definitely don't want to lose that equity.
We sometimes find that organizations feel that once the DAMS is installed, everything is configured correctly, and all the data has been migrated, the system will run itself. All contributors will suddenly find themselves compelled to upload all assets on time, in the right location, and will fill out all the metadata perfectly (Why wouldn't they? That was an awesome form you designed!). And all end users will find exactly what they need when they need it. It will be a self-service utopia.
Taking a hands-off approach to DAMS is the quickest way for the initiative to become a failure and to find your newly launched DAMS program in a state of disrepair. The reality is that a DAMS represents a major change to how people work. It will take time for them to become comfortable with the system and even longer before they really adopt it and its features become second nature. For people to even get to that point, they will have to see immediate, tangible value in it for themselves. Something about their work must become easier, and sometimes it takes a while before users will see those benefits. The system better look great, function perfectly, and not get cluttered up with incomplete projects and poor metadata if you want to entice people to keep coming back. That will take time and ongoing oversight.
Tip #4: Allocate sufficient, ongoing, and dedicated resources to DAM management.
Just like the self-checkout at the supermarket, a self-service DAMS is a great goal, but someone still has to manage the shop. No matter how many departments the DAMS is serving, a central DAM manager role (or roles) is critical to the success of the system and program. Many organizations incorrectly conflate the DAM manager role with that of the vendor. The vendor is there to manage the technology, not your specific use of it. Remember, each organization's assets, users, workflows, and policies are unique.
The DAM manager will know the system configuration inside and out, and will be able to effectively respond to most user questions or issues. This role will help on-board and train new users in your organization's specifications, policies, and procedures. They will also monitor the health of the system, ensuring that assets are organized and tagged correctly so they can be found by end users. Finally, they are an advocate for the system, and work tirelessly to enable adoption.
Don't go it alone

Most people who buy or sell a home enlist the help of specialists instead of trying to do everything themselves: realtors, inspectors, lawyers, movers, decorators. Some might do the same once they've settled in: cleaners, lawn care, repair/maintenance people. And of course, only the most knowledgeable and ambitious homeowner would undertake major upgrades such as roof replacement, kitchen remodels, or pool installation without help.
Specialists can be of enormous help with DAMS too. Within your organization, you will need to draw on the expertise of a variety of stakeholders at different stages: IT specialists, business analysts, UX designers, librarians, communications. Having the buy-in and support of these stakeholders, along with allocation of their time to the effort, can go a long way toward the success of the initiative. And if this is your organization's first DAMS implementation, you may need to reach out to experienced external advisors who can help you understand what resources will be required, what the process and timeline will look like, how to create metadata and taxonomy structures to optimize discoverability. External specialists can also provide additional resources for short-term projects like data migration and integration with key systems. Finally, the community of users of the same technology can be a great resource for identifying new tips and tricks, or suggestions of how to best work with your vendor.
Tip #5: Get in touch!
AVP's experts are specialists in all stages of the DAMS journey, from selection to implementation to adoption and beyond. Get in touch to find out how we can help ensure your DAM program exceeds expectation
Read more about DAM implementation in Kara Van Malssen's article "Getting to success: A scenario-driven approach for selecting, implementing and deploying digital asset management systems" originally published in Henry Stewart's Journal of Digital Media Management (Volume 7 (2018-19).