The Archives of PLACE — Fifth Annual AV Archives Night
By: Amy Rudersdorf
March 1, 2018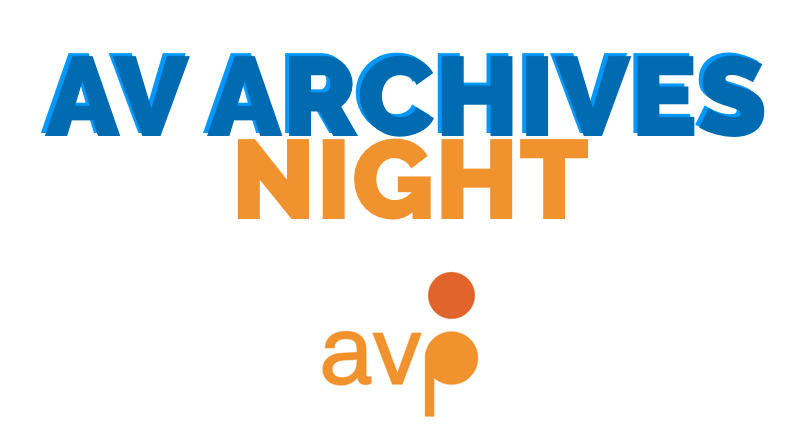 AV Archives Night has become an evening of entertainment and awareness for archival audiovisual content each year at the Society of American Archivists' Annual Meeting. Last year's event featured DJs, live music from the all-archivist band Glass Plate Zero, dancing, and of course, the centerpiece of the evening, a viewing of audio and video from archival collections across the US. This year will be the fifth that AVP has hosted the free event, and it promises more and better!
The 2018 theme is:
The Archives of PLACE | People Language Arts Community Experience
Oral histories, news footage, music, experimental, documentary, and just about any other kind of audiovisual content will be accepted, but submissions supporting our goals will be prioritized. The goals are to:
spotlight the idea of the Archives of PLACE | People Language Arts Community Experience, and
celebrate recently digitized or acquired audio and audiovisual collections, and
have a local or regional focus.
Mark your calendars:
Date: Wednesday, August 15
Venue: the historic Black Cat
Address: 1811 14th St. NW, Washington, DC 20009
Time: 7:30-11:00 pm
It's not too early to start planning.

Here are some things to consider as you select and prepare your entry:
Format
Submissions must be available in a digital format that is suitable for projection or playback over a sound system. Both digitized or born-digital content is accepted. A low-resolution version is sufficient for submission in order to review and plan the programming, but plan to send us a high-res version for the night of the screening.
PLEASE NOTE: Due to the social atmosphere of the gathering, video content is usually better received than purely audio content. Alternately, audio content can be been presented with a photo (of the speaker, performer, etc.) that displays while the audio plays.
Duration
Single submissions should be a maximum of no more than 3 minutes. Multiple submissions are acceptable, but the total running time should be a maximum of about 6 minutes per institution.
Metadata
Submissions must include the following details:
Your name
The name of your institution as it should be printed in the program
The title of each piece
The creator(s)
The year of creation/copyright/publication of each piece
The original format(s)
A short description of each piece (1 to 2 sentence max.)
Rights
The event will be free and open to the public. The contributing archive must have the rights to present the material and is responsible for confirming those rights. AVP will delete or return all copies of materials provided following the event per the request of the contributing archive. AVP will claim no rights or ownership over any material or use it for any purposes outside of projection at this one time event.
Contact us!
Submissions and questions can be directed to Amy Rudersdorf at [email protected] or tweet to @weareavp.