Why do Music Libraries ❤️ Aviary?
By: Chris Lacinak
February 21, 2020
Aviary is a game changer for accessible, connected, and protected audio and visual content. We've heard the following seven features add up to make it a must for music libraries. Please join AVP for a webinar just for music libraries on Wednesday, August 12th at 1 PM ET. Sign up here.
1. Permissions Control
Control exactly who can access your audio and video content, when, where, and how from a single interface.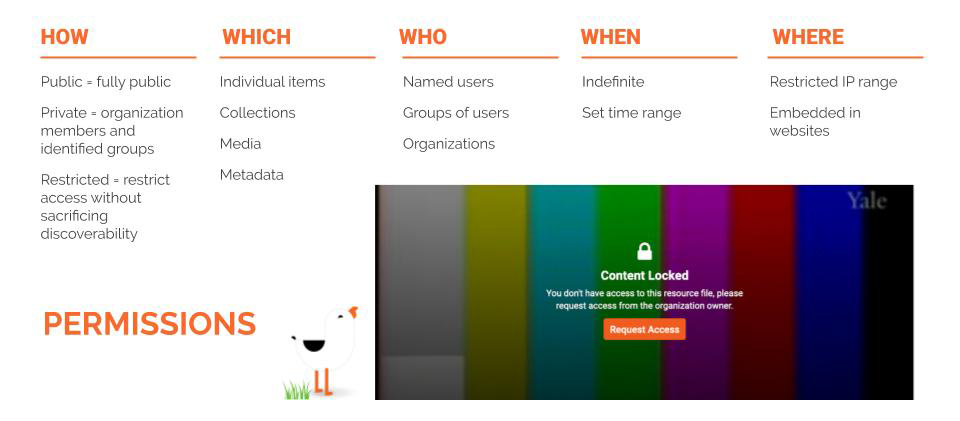 2. Playlists

Make curated access to audio and video content for courses and exhibits. Playlists allow organizations to sequence media files from across their collections into a single location with segmented playback.

Just $10/month for 100 resources. See pricing plans here.

Extensive user guides, live chat support and more.

5. SSO Integrations for Authentication

SAML and other custom integration options.

6. SaaS Ease of Deployment

Easy to stand-up and maintain for non-IT staff


7. Custom Integrations with Description and Preservation Systems

Use integrations to tie your systems together for a cohesive archive.