Wisconsin Library Student Creates How-to Guides for AVP's Exactly and Fixity
By: Amy Rudersdorf
January 7, 2019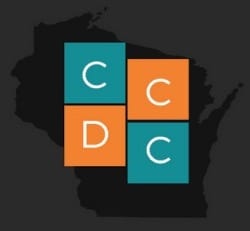 During summer 2018, Kristina Warner, a student from the UW–Madison iSchool who was partnered with Outagamie Waupaca Library System (OWLS), Wisconsin, created two How-To user guides for Exactly and Fixity. These guides are now publicly available on the Curating Community Digital Collections (CCDC) site. Thanks to Kristina for putting the guides together!
More about AVP's involvement in CCDC
In May 2018, AVP's Amy Rudersdorf had the opportunity to present at the first of two digital preservation-focused workshops held in Madison, Wisconsin, as part of an IMLS-funded grant called Curating Community Digital Collections (CCDC). The two-day CCDC workshop was presented to a cohort of graduate students from the University of Wisconsin–Madison and the University of Wisconsin–Milwaukee, as well as representatives from small libraries and cultural heritage organizations from across Wisconsin. The two groups were paired for the summer to help tackle some of the organizations' digital curation challenges. During the workshop, Amy presented on a variety of digital preservation-related topics, including identifying and documenting digital collections, metadata, creating and maintaining digital collections inventories, assessing digital collections, and file naming best practices, as well as demonstrating the value of incorporating AVP's free tools Exactly and Fixity into the organizations' routine digital preservation activities.
2019 brings the second and final year of the grant with new organization hosts and students being selected later this winter. Another workshop—and opportunity to spread the Exactly and Fixity love—is planned for the early spring. Amy looks forward to meeting all the new participants and to taking part in the project again. Here's to another great year of CCDC!
Access the How-to Guides
How-to Guide: Exactly
How-to Guide: Fixity
More about the CCDC grant
WiLS (Wisconsin Library Services) and Recollection Wisconsin have partnered with the iSchool at University of Wisconsin–Madison and University of Wisconsin–Milwaukee's School of Information Studies to provide library school students with practical experience in digital stewardship and increase the capacity of small libraries and cultural heritage organizations to curate their digital collections. Over two years, 16 students and 10-16 host institutions from across the state will receive training and mentoring in digital stewardship and will work together to manage, preserve and provide access to digital content. This initiative is supported by a grant from the Institute of Museum and Library Services (IMLS) Laura Bush 21st Century Librarian Program. AVP is honored to be a consulting participant on the grant.