Your DAM use cases are only as good as the humans involved
By: Joan Hua
November 16, 2023
Building a digital asset management (DAM) program involves many decisions—from selecting a system and configuring interfaces, to architecting workflows. To set your DAM up for success, it is critical to involve your users from the beginning so you can develop and crystalize DAM use cases that will guide decision-making and ease change management.
A common mistake is to neglect taking the time to truly learn about the users, what they need from a system, and what motivates them. Without involving users, you may arrive at a seemingly logical and technically correct solution, but users may not see its relevance.
This risks the DAM program's future viability. Users are likely to abandon a system that introduces stumbling blocks. Without involving users, you also risk focusing on the wrong problem or building solutions that don't address their needs.
Invite your users to help you determine the right problem to solve and what adds value to their work. Put humans at the center of your DAM use cases.
From Trail System to Information System
On a recent sunny Saturday, I stood at a fork on a hiking trail staring at a map mounted on a prominent bulletin board. What stood out first to me were the broad lines in purple and green. But they were not the footpaths I was looking for. On a closer look, I saw the trails were marked in skinny, black dotted lines in a much smaller section of the map. The highlighted lines were in fact official borders of the wilderness area.
It occurred to me that this map was made from the perspective of the Forest Service. Standing at this juncture under the hot sun, where I had the dirt paths, tree groves, and running creek in front of me, I did not care where the watershed boundary ended or where the research area began. I was looking only for where the trail splits on the map so I could know whether to go left or right.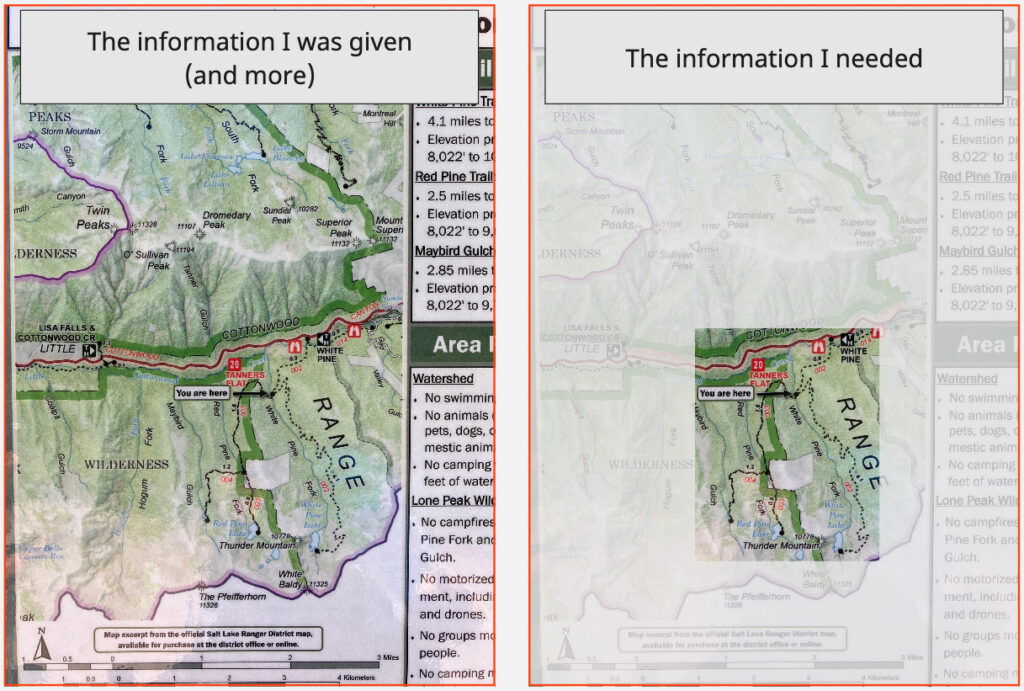 Now, I am not fit to argue how the National Forest Service should display its trail maps—I am no cartographer (maybe in an alternative life I dream about!)—but I am a user of trails. This gives me a perspective on what information is useful to communicate to an average trail user. When it comes to the design of the system's interactions with users, this perspective becomes relevant.
Just as hikers are not the Forest Service, your users are not you: while you have a view of a whole system, users interact with a specific slice of it. And they have a keen awareness of what makes it work well for them.
An information system, such as a digital asset management system, is like a trail system.
If you are managing an enterprise-wide information system, you have a design problem to solve. At the center of a design problem are humans—groups of users and stakeholders.
Their work, their needs, and their minds are inconsistent, ever-changing, hardly linear, and sometimes contradictory. The system is meant to help various teams to do their work, in a way that not only helps the individuals but the collective as a whole. Involve them in the process of developing DAM use cases; learn their perspectives and programmatically incorporate their feedback. Don't rely on your own assumptions. Don't create your system implementation in a vacuum.
What is human-centered design?
In the day-to-day work of managing a complex program and suite of technology, some problems grow amorphous. Things can feel messy. You are simultaneously supporting the teams who create content, those who contribute digital assets to the system, and those who need to quickly search and find items and the right information about them. There are stakeholders who want the system to save time, grow programs, provide accurate data, and apply governance and security policies.
Facing the enormity of these problems in a DAM program, human-centered design (HCD) provides a helpful framework. It is a concept increasingly applied in the design of intangible aspects of our world—digital spaces, services, interactions, and organizations.
Yet for systems like DAM—often used by staff internal to an organization—the practice is less commonly adopted. "Human-centered design" might sound like just a catchphrase, but it is defined by an ISO standard (ISO 9241-210:2019)! Officially, HCD is an "approach to systems design and development that aims to make interactive systems more usable by focusing on the use of the system and applying human factors/ergonomics and usability knowledge and techniques."
In simple terms, it is about involving humans in both the process and the outcomes of the designing of solutions, using their specific needs relevant to the defined problem to guide the solution-seeking.
Let's look at how the concept of human-centered design can be applied in a digital asset management program. (Or, really, any program managing an information system.)
But first, why does human-centered design matter?
Why engage users?
1. To validate the solution design
User feedback allows you to validate whether the enterprise technology meets the actual needs of its intended users.
2. To identify usability issues
User testing helps surface usability issues, bottlenecks, and pain points that might not be apparent during internal development and testing.
3. To reduce risk
Testing with actual users and gathering user feedback along the way allows for iterative improvement. This helps reduce the likelihood of costly setbacks after implementation and lack of trust among users.
4. To enable change management and improve user adoption
When users feel their feedback is valued and incorporated into the technology, they are more likely to adopt it enthusiastically and become advocates for its widespread use within the organization.
5. To facilitate continuous improvement and scalability
Regularly seeking user input allows the enterprise technology to stay relevant to evolving user needs and changing business requirements.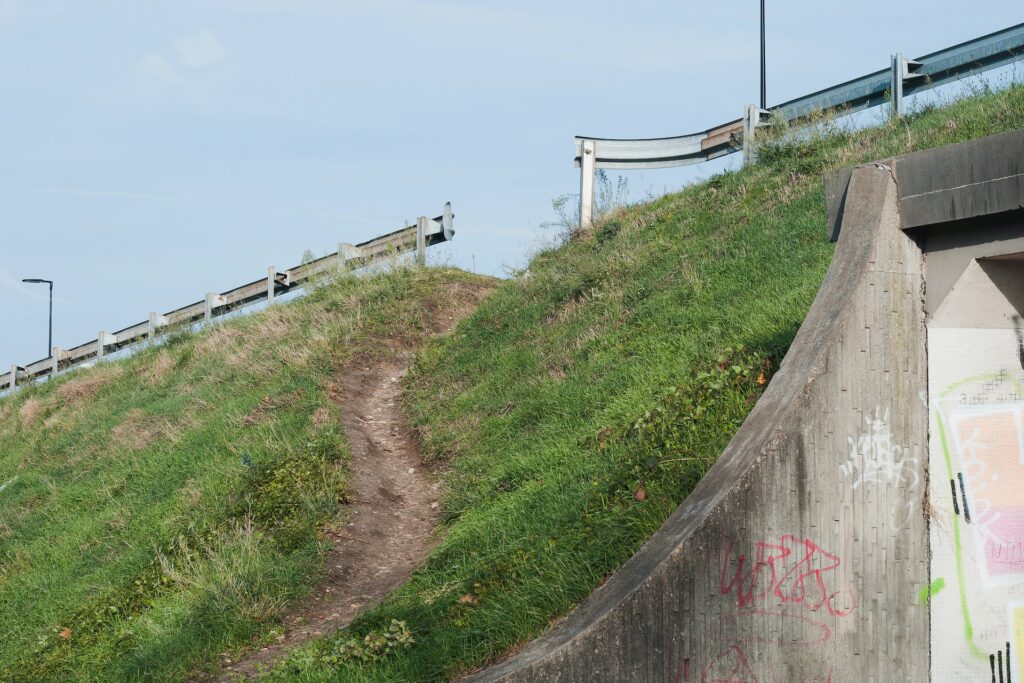 Applying human-centered design to solve common digital asset management problems
Here are some common problems organizations encounter with their digital asset management strategies, and how developing DAM use cases with human-centered design can help solve them:
No central repository
Collection items, files, or content are in disparate places, organized in a way that makes sense to only a select few, and are artifacts of an evolving team.
To start, learn about the user's scope of content and their mental model for organizing and searching digital assets. Determine whether a DAM or central repository is needed and viable for the organization. Further define what constitutes digital assets and who the users are in this context. Define the requirements of such a system in the form of user stories from the human's perspective prior to shopping for technology products and making a selection decision.
"Where is that photo I've seen before?"
Users frequently cannot find the digital assets (or do so quickly) or have trouble navigating the site.
To start, investigate what the root problem might be and what problem you want to solve. Learn from the users—through interviews, observations, and testing—what they are struggling with. Is this an issue with the layout of the interface? Or is this an issue with the metadata of the digital assets?
Misuse or confusion on sharable content
The collection needs guardrails and governance to help users avoid mistakenly sharing or misusing content.
To start, define the problem to tackle. Gather information on current constraints such as workflow schedules. If the problem is preventative, programmatically plan out the appropriate access and labeling of content. Configure business logics that conform to user needs and DAM use cases. If the problem has to do with users' understanding of the content, conduct user research to learn characteristics of the metadata attributes important to the users whose problem you aim to address.
Onboard more teams
The DAM system was originally launched with one team based on how they organize digital assets and campaigns; now it is time to onboard yet another team that creates a new type of assets. Each team has its unique ways of accessing and organizing assets and its own metadata requirements that govern its workflows.
To start, learn about the differences between various teams, how they organize their content, and the workflows they have for creation, ingest, and/or publishing. Extract user stories and generalize representative functional requirements. Use the requirements as benchmarks, not a checklist, for satisfying various user needs.
Tips on considering users in DAM use cases
There are different ways to think about users in a DAM program. When you sit alongside users to learn about their day-to-day workflows and their stumbling blocks, you are zoomed in. You are borrowing your users' lenses and viewing the problem through their perspectives. When you return to your desk and consider how a need can be met by the system's capabilities, you take on a broad perspective. It is then important to make design decisions that are relevant to multiple groups, consistent across the system, and maintainable over time.
Tip #1 You are not your users and stakeholders
Without building DAM use cases and user stories based on real humans, you run the risk of imagining solutions based on your and your team's own assumptions and preferences. You end up designing a solution that makes sense according to your own (and let's be honest, biased) perspective. What flows logically to you might become an obstacle to a different group. And you are left scratching your head wondering why users get so confused by a certain step.
Tip #2 Zoom out, and bring the alignment
Your solutions should be programmatically applied and create consistency. The idea is not to make a one-to-one replication of what one user or one group may say they want. Rather, focus on what they need to accomplish. If they want a button because they need to quickly press it every time to complete a repeating task, why not design a solution that batches the step and eliminates the repeating step?
A lot of times, users are too close to the system. For user testing and research to be effective, it is important to ask the right questions. Then, it is up to the researcher and the manager of a DAM program to bring the elements together in the full picture.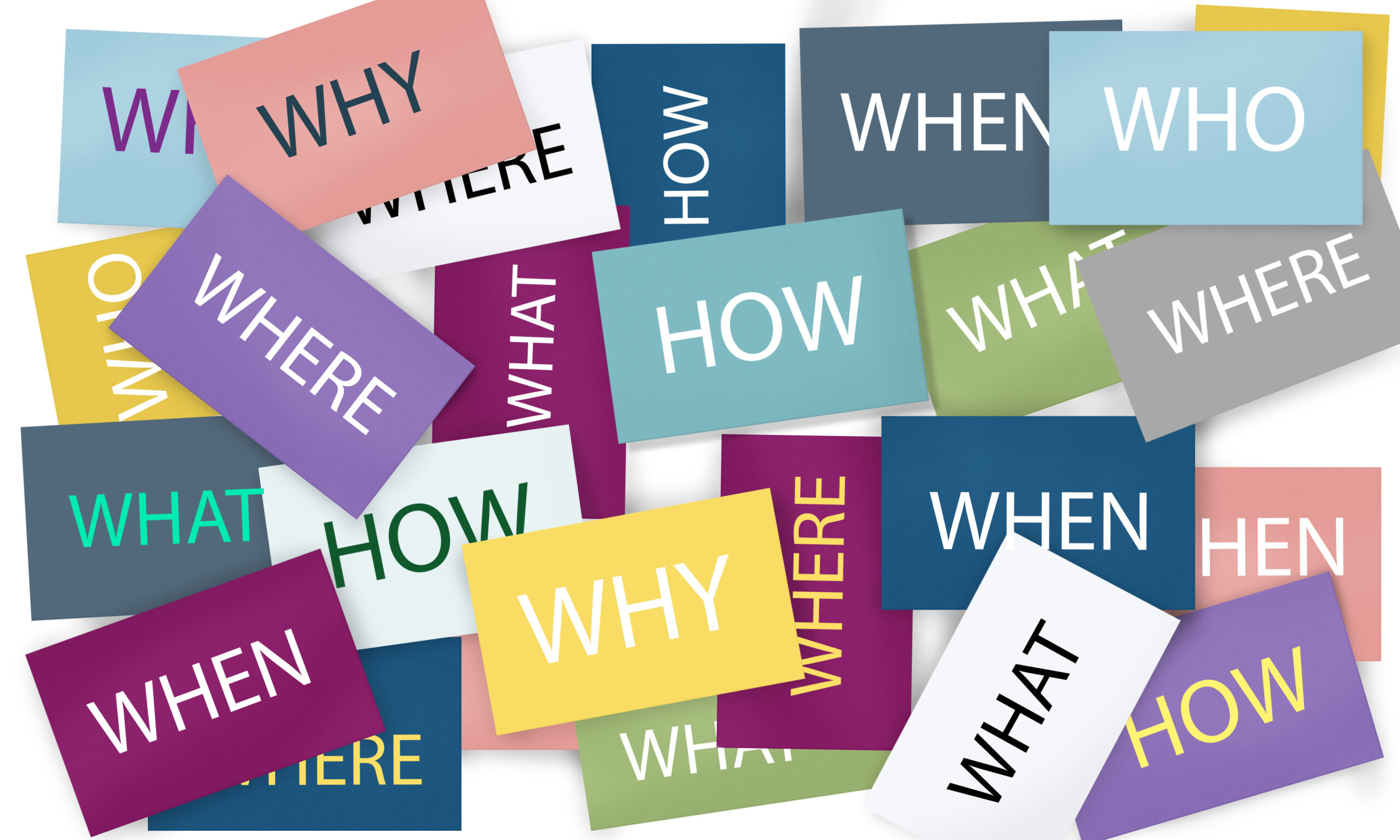 Tip #3 Investigate the problem
It is important to begin learning about the problem space by asking questions. Investigate the original problem that initiated this project. Almost always, you would need to investigate and redefine the problem.
Talking to users, you might learn that users are frustrated with the workflow, that the content team thinks of their work in categories contradictory to how they are arranged in the DAM, or that there is a technical flaw that causes access barriers. The first is a finding on someone's attitude, the second a functional requirement, and the third a system oversight or bug. All of these factors contribute to the problem you are trying to solve.
Some of these ideas require further user research; some may not be true solutions but rather bandaids; some may take a much longer timeline or a bigger budget. There are constraints that every design must work within.
Carefully defined DAM use cases and user needs help determine which solution to pursue. Without taking the time to learn about the content team, how they interact with the digital asset management system, and how other teams search for the content they contributed, it won't be clear what solution gets to the root of the problem.
Summary
A human-centered approach to managing your digital asset management program helps you ensure you are focusing on the right problem. It helps you build the DAM use cases, distilling the needs you aim to satisfy.
It helps reduce risks by involving users in an iterative process, gathering information, and creating a feedback loop. Involving users in your process also helps to build trust with stakeholders. Prepare users for the transition in DAM as the program grows, introduces new technologies, or onboard new teams. Finally, be sensitive to the human context. Exercise humility, and check your biases and assumptions.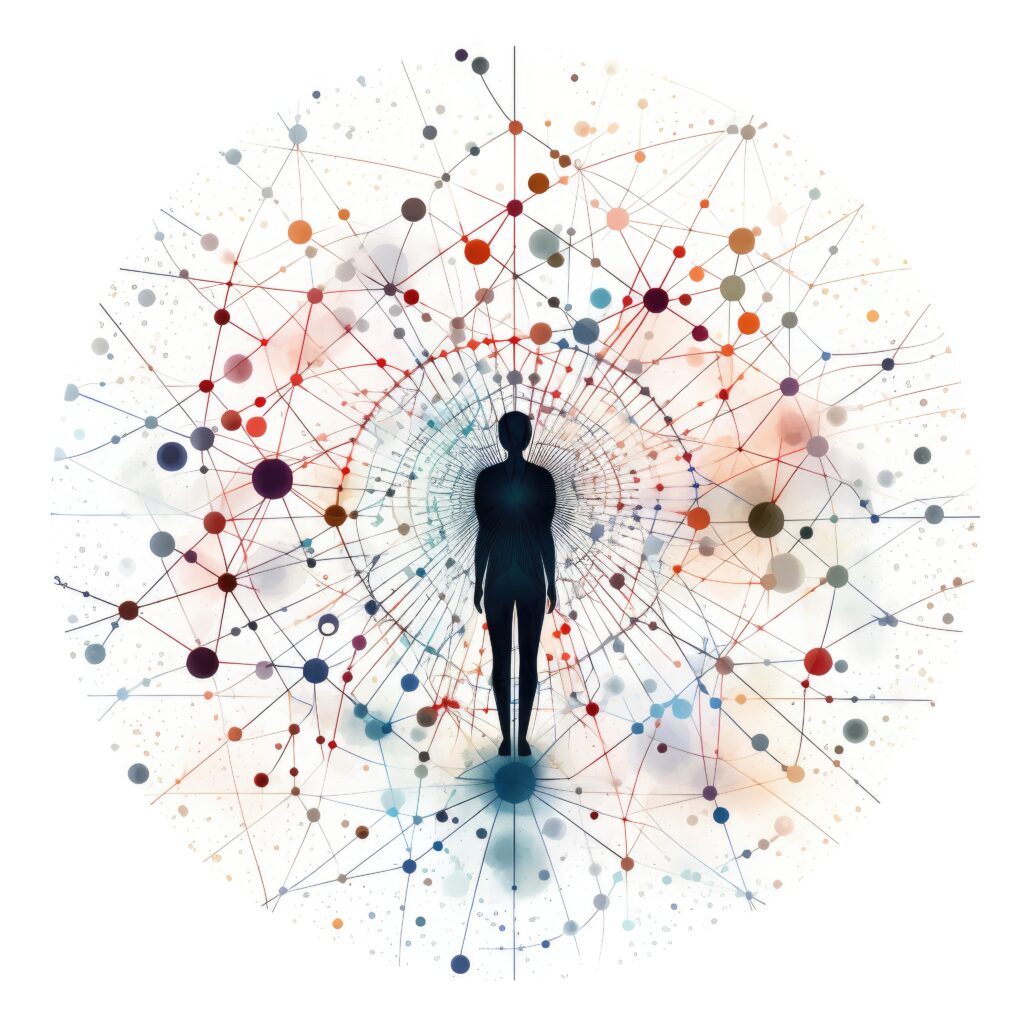 Human-centered design at AVP
At AVP, we apply human-centered design to help solve a variety of information problems. Some examples:
To guide how collections of massive textual data may implement AI-powered metadata enrichment processes in ways that are useful and ethical, AVP provided a prototype for structuring annotation crowdsourcing and involving various types of users in the process.
To help program managers determine how technologies should be supported and prioritized, AVP conducted user research and delivered quantitative and qualitative data showing how successfully team members were using the myriad tools.
An organization needed evidence to support a decision on the future development of a software application. AVP combined technical analysis with qualitative user research that considered human factors—such as technical proficiency and individual motivations—to bolster the recommended decision.