Uncategorized
Over the past 9 months or so AVP has been working with the superstar team over at Parisleaf on an effort to refine our messaging and branding. If you had asked me prior to beginning this process what I thought it would be like I might have thought it would be building from the ground up. Or perhaps just figuring out how to communicate more clearly. However, as a 15 year old company I think the process may be more akin to chiseling at a large stone to reveal the underlying figure. It was a painstaking process that consisted of shedding some things, finely shaping others, rounding off rough edges, making tough decisions, and making commitments. It was a difficult, albeit rewarding process.
We went through this process rather than just building a new website because at 15 years old we knew we needed more than just a new coat of paint. We needed to do some more serious reflection, renovation, and updating. In order to do our most impactful work and deliver the most value to our clients, we needed to understand, articulate, and deliver on what we do best – and do more of it.
Our aim is to take the outcomes of this introspective process and create the flywheel:
Be clear within ourselves about what we do best and where our passion lies
Clearly articulate verbally and visually what we do best and where our passion lies
Attract an audience to whom we can deliver greater value and impact than anyone else out there
Build and innovate on what we do best and where our passion lies, maintaining our advantage and competitive edge
And so, with this intent, you will see that we have refined/new messaging, logo, website, and of course, some really good swag.
So, what did we come up with? You can see the visual changes throughout the site, and we will explain more about the logo below. Our new colors have been selected to represent our organization's attributes. These are:
Professional & Accomplished
Future-Forward & Imaginative
Dynamic & Energetic
We can also now better articulate why we exist:
We help clients to maximize the value of their digital assets.
If you don't know what they are,
if they can't be found,
if they can't be used effectively,
if they're damaged or lost,
if they're disconnected from other systems,
then they aren't creating value.
And, if they're badly managed,
they're an expensive overhead and a liability.
Because data isn't valuable until you can do something with it.
And share our purpose:
Your digital assets have extraordinary potential.
Our purpose is to maximize their value through the innovation of information ecosystems.
And describe how we fulfill our purpose:
We connect humans and data. In collaboration with our clients, we create complete ecosystems for managing data that are designed around how their teams actually work and think.
Our value comes from our diverse perspectives. To see value and opportunities in data, you have to see things from different angles. We're a forward-thinking team of cross-disciplinary experts working across a wide range of industries, so we know how to work with data in unique ways for different clients.
Since 2006, we've been helping clients pinpoint their true vision and reach their goals. Instead of generic solutions, we actively listen to your needs and focus on opportunities that bring about beneficial change. We're experts at challenging organizations to see the bigger picture, to understand where they are on their digital journey, and to navigate their next steps.
Our new logo represents this.
There are multiple meaningful elements within this logo:

We meet our customers where they are.

We look at the big picture.

We bring a clarifying spark.

We know that there will be a lot of questions about our updates and we look forward to talking with our peeps about them. Meanwhile, we have anticipated some specific questions about what our rebranding means, and have created the FAQ below.
FAQ
Your new website seems to focus on digital asset management. Does this mean that you don't offer services focused on digital preservation or collection management anymore?
No. We believe that digital asset management is a concept that encapsulates everything we do. Sometimes when we use the term we are literally referring to digital asset management systems (i.e., DAMS), but as a concept, it also encompasses digital preservation, collection management, data management, metadata management, and more. These data are digital assets to your organization—we help you realize their value.
Do you still offer software development? I no longer see it under the services offered.
Through our reflection we had a couple of insights into how we talk about the services we offer.
First, we are not a consulting and software company. We are an information innovation firm. What does that mean? It means that we have a cross-disciplinary team of experts that maximize the value of digital assets through the innovation of information ecosystems. This team of subject matter experts consult, advise, develop, engineer, and more. The titles many of our peeps have consist of some version of Consultant and Software Engineer. We all focus on, are experienced within, and are experts in the domain of digital asset management.
Second, our continued software engineering contributions will be in support of digital asset management projects and prototypes. For instance, we will use software engineering when performing data migration, system integration, metadata cleanup, workflow automation, AI evaluation, and more. We will also use software engineering to build prototypes and proof of concept applications focused on digital asset management practice that will either be handed off to another entity to turn into a production system or will have otherwise served its purpose and be shut down.
What we won't do moving forward is build production systems that require ongoing maintenance, support, and an entirely different infrastructure and operations to sustain. They are very different animals and operations. This approach and focus maximizes the value and impact that AVP can deliver and leaves the rest to others who can deliver maximum value and impact in those areas.
Does your focus on digital asset management mean that you are a DAM provider now?
When most people use the term DAM they are thinking of a software product/platform. We intentionally use the phrase digital asset management instead of DAM because we are 1) not a product/platform, and 2) we are referring to the broader practice of digital asset management, encompassing purpose, people, governance, process, technology, and measurement. We offer services focused on this holistic perspective of digital asset management practice.
Why did you remove products from your website? What has happened to your products?
We strongly believe in our products and know that they have been significant contributions to the communities we serve. We found that having both services and products on the website created confusion. People weren't sure if we offered services or products and wondered what the relationship between our services and products were. Therefore we decided that wearavp.com will be focused on the services we offer. Paid AVP products like Aviary and Fixity Pro would best be represented by having their own independent websites. Products that have been developed by AVP for customers like embARC and ADCTest are best represented by those customers and the associated GitHub accounts. And finally, some products like MDQC, Catalyst, and Exactly will either remain available without support on GitHub or will be sunsetted.
Why did you keep the same name?
We actually set out to create a new name for AVP as part of this endeavor and we went through a process that required a great deal of time, energy, and thought. We arrived at a decision that, despite the cons of our name (not memorable, bad for SEO, etc.), redefining the name rather than changing it offered more pros and just felt right.
So, what does it stand for? Well, it stands for multiple things in different contexts. To name a few: Ambitious Vibrant People, Abundant Vantage Points, and Ample Value Proposition. You will see these sprinkled throughout our new website.
Finding the Right AI Tools for DAM: AVP's Human-Centered Evaluation Framework
Henry Stewart DAM Webinars 2022
Watch the webinar with a searchable transcript and embedded closed captions here.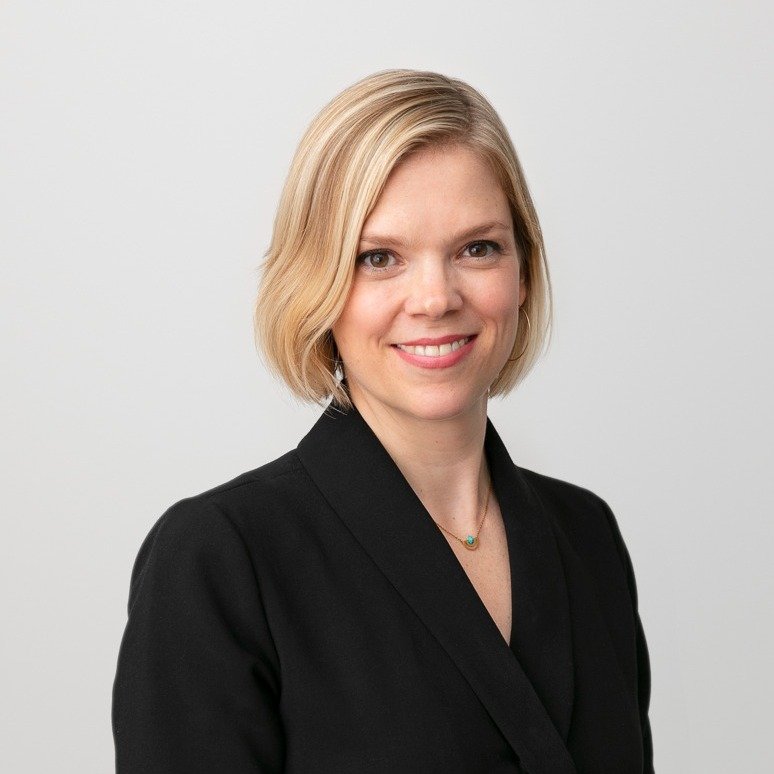 Kara Van Malssen is Partner and Managing Director for Consulting at AVP. Kara works with clients to bridge the technical, human, and business aspects of projects. Kara has supported numerous organizations with DAM selection and implementation, metadata modeling and schema development, and taxonomy development, and user experience design efforts.
AVP helps ensure your DAM adds value to your organization, your assets are secure, and your users are delighted. We offer:
This report documents the experience and findings of the Audiovisual Metadata Platform Pilot Development (AMPPD) project, which has worked to enable more efficient generation of metadata to support discovery and use of digitized and born-digital audio and moving image collections. The AMPPD project was carried out by partners Indiana University Libraries, AVP, University of Texas at Austin, and New York Public Library between 2018-2021.
Report Authors : Jon W. Dunn, Ying Feng, Juliet L. Hardesty, Brian Wheeler, Maria Whitaker, and Thomas Whittaker, Indiana University Libraries; Shawn Averkamp, Bertram Lyons, and Amy Rudersdorf, AVP; Tanya Clement and Liz Fischer, University of Texas at Austin Department of English. The authors wish to thank Rachael Kosinski and Patrick Sovereign for formatting and editing assistance.
Funding Acknowledgement: The work described in this report was made possible by a grant from the Andrew W. Mellon Foundation.
Read the entire report here.
PROBLEM STATEMENT
Libraries and archives hold massive collections of audiovisual recordings from a diverse range of timeframes, cultures, and contexts that are of great interest across many disciplines and communities.
In recent years, increased concern over the longevity of physical audiovisual formats due to issues of
media degradation and obsolescence, 2 combined with the decreasing cost of digital storage, have led institutions to embark on projects to digitize recordings for purposes of long-term preservation and improved access. Simultaneously, the growth of born-digital audiovisual content, which struggles with its own issues of stability and imminent obsolescence, has skyrocketed and continues to grow exponentially.
In 2010, the Council on Libraries and Information Resources (CLIR) and the Library of Congress reported in "The State of Recorded Sound Preservation in the United States: A National Legacy at Risk in the Digital Age" that the complexity of preserving and accessing physical audiovisual collections goes far beyond digital reformatting. This complexity, which includes factors such as the cost to digitize the originals and manage the digital surrogates, is evidenced by the fact that large audiovisual collections are not well represented in our national and international digital platforms. The relative paucity of audiovisual content in Europeana and the Digital Public Library of America is a testament to the difficulties that the GLAM (Galleries, Libraries, Archives, and Museums) community faces in creating access to their audiovisual collections. There has always been a desire for more audiovisual content in DPLA, even as staff members recognize the challenges and complexities this kind of content poses (massive storage requirements, lack of description, etc.). And, even though Europeana has made the collection of audiovisual content a focus of their work in recent years, as of February 2021, Europeana comprises 59% images and 38% text objects, but only 1% sound objects and 2% video objects. DPLA is composed of 25% images and 54% text, with only 0.3% sound objects, and 0.6% video objects.
Another reason, beyond cost, that audiovisual recordings are not widely accessible is the lack of sufficiently granular metadata to support identification, discovery, and use, or to support informed rights determination and access control and permissions decisions on the part of collections staff and users. Unlike textual materials—for which some degree of discovery may be provided through full-text indexing—without metadata detailing the content of the dynamic files, audiovisual materials cannot be located, used, and ultimately, understood.
Traditional approaches to metadata generation for audiovisual recordings rely almost entirely on manual description performed by experts—either by writing identifying information on a piece of physical media such as a tape cassette, typing bibliographic information into a database or spreadsheet, or creating collection- or series-level finding aids. The resource requirements and the lack of scalability to transfer even this limited information to a useful digital format that supports discovery presents an intractable problem. Lack of robust description stands in the way of access, ultimately resulting in the inability to derive full value from digitized and born-digital collections of audiovisual content, which in turn can lead to lack of interest, use, and potential loss of a collection entirely to obsolescence and media degradation.
Read the entire report here.
Understanding how content creators and DAM users think, behave, and view the world can help create critical building blocks that translate into a powerful DAM user experience. In this webinar, AVP Managing Director of Consulting and DAM expert Kara Van Malssen is joined by our clients Angela Sanders and Jorge Alvarenga of National Geographic Society to share how people-centered thinking is innovating how NGS is building and managing their DAM program to support the Society's content strategy as well as the thousands of Society-funded research, educational, scientific, and exploration projects.
To the user, a digital asset management (DAM) or similar system is only as good as the search and discovery experience.
If users are greeted with a homepage that they can't relate to, if searches don't return expected results, and if they can't figure out how to use the navigational tools to browse, they get frustrated and leave. Many will never return.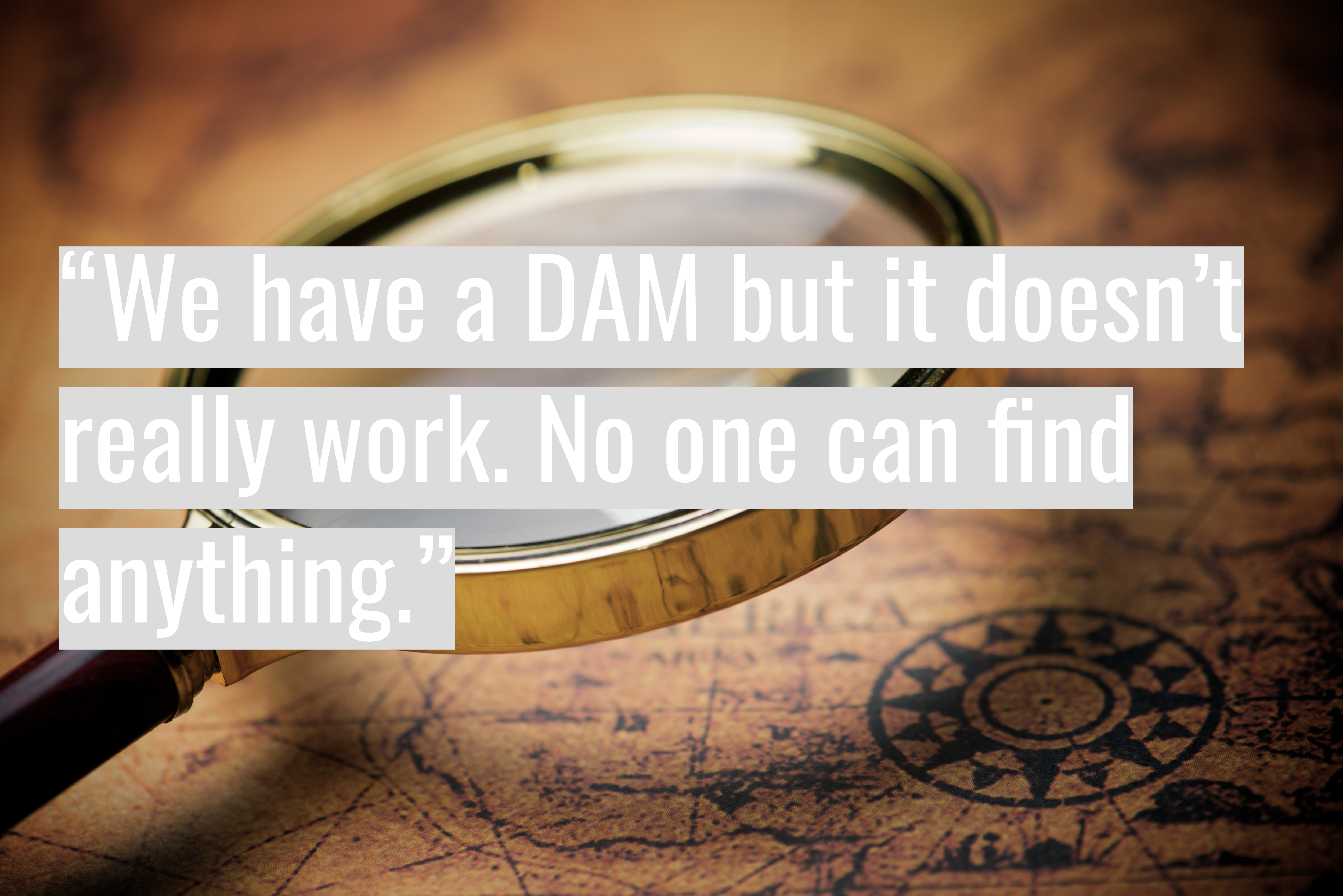 DAM and similar systems exist to help people find assets they are looking for and use them effectively. Getting the search and discovery experience right is the key to adoption.
To design a system for findability, you have to start with the building blocks: metadata, taxonomy, and information architecture. To translate these into a good search and discovery experience, you have to learn how your users see the world.
[Read more]
Or, how getting a DAMS is like buying and owning a home